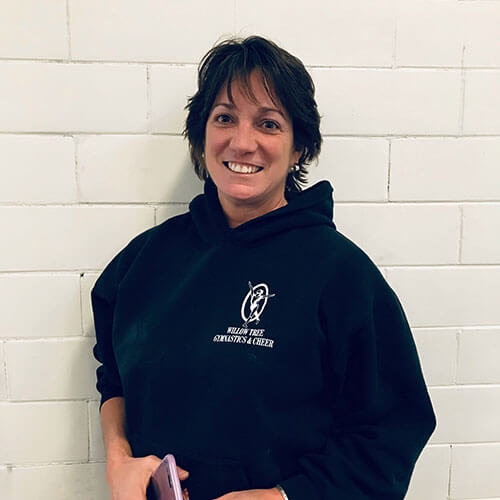 Ruth
Owner, Competitive Team Head Coach: Levels 6 and Up
After working for some time as a high school teacher in the social sciences department, Ruth decided to return to her passion in life: gymnastics. She started off as a coach at the local YMCA but found that she wanted to do more. So, in the year 2000, with only 15 competitive gymnasts, she opened Willow Tree Gymnastics. Since then, the competitive team has grown to almost 70 gymnasts and Ruth coaches the girls in levels 6 and up. Her favorite thing about coaching is spending time with the girls and seeing them love the sport as much as she does!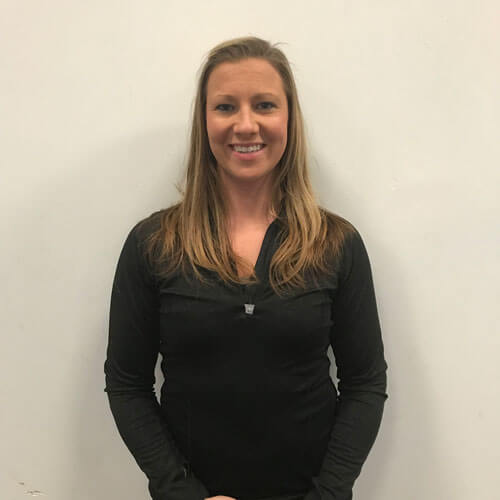 Kori
Gym Manager, Competitive Team Head Coach: Levels 2 – Gold
Kori has been involved with gymnastics all her life. She started off as one of Ruth's gymnasts at the YMCA, and when Ruth opened Willow Tree, Kori went with her and competed for many years. When she was old enough, Kori started coaching and found joy in sharing her love for the sport that had been such a huge part of her childhood. She believes that gymnastics teaches kids more than just the sport itself and loves being a positive part of the girls' lives. In addition to coaching gymnastics, Kori also works as a certified personal trainer at a local fitness center.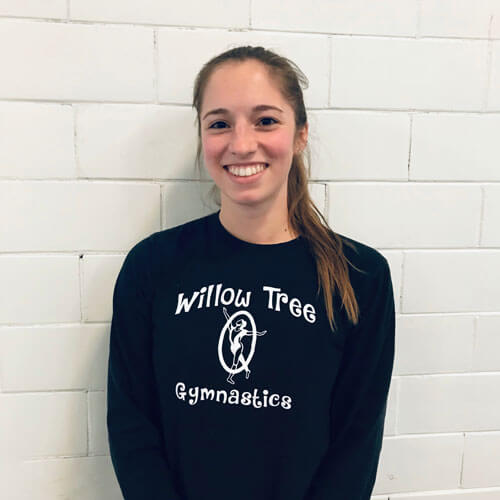 Sidney
Competitive Team Coach
Sidney started gymnastics when she was 2 years old and finished as a level 8 gymnast at Willow Tree with a number of state championship titles under her belt. She coached all through high school and continued to coach at Nittany Gymnastics while attending Penn State. After graduation, she returned to Willow Tree, her "favorite place in the world," where she now coaches the competitive gymnasts. She also works at the local hospital and plans to continue her education at a physician assistant program.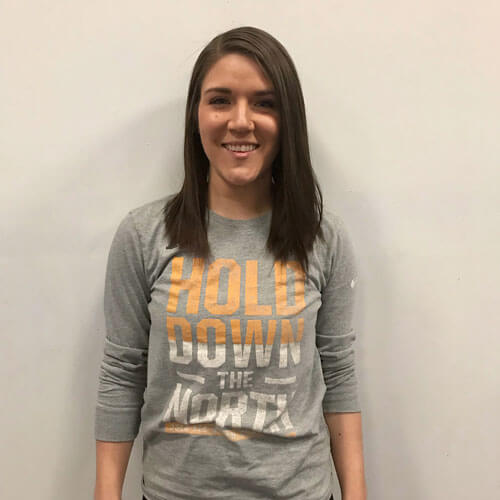 Stacey
Competitive Team Coach
Stacey has always loved the sport of gymnastics. She was a competitive gymnast at Willow Tree for 6 years before she started coaching and uses her experiences as a gymnast when working with the girls. She loves seeing how proud the girls are of themselves when they learn a new trick and says it's her favorite part of coaching! When she's not at Willow Tree or spending time with her young daughter, Stacey works as a pharmacy technician.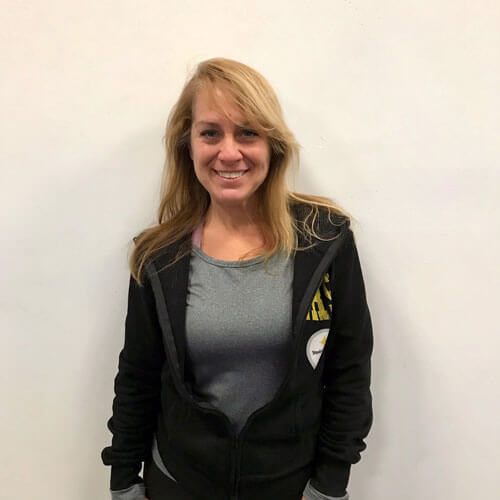 Christine
Preschool and Recreational Coach
Christine has been a part of Willow Tree since the day it opened. She started off as a "gymnastics mom" with 3 daughters taking classes but quickly joined the coaching staff. Using her strong background in dance, cheer, and vaulting, Christine started the cheer/dance tumbling program at Willow Tree. She also runs the birthday party program at Willow Tree and loves working with the kids and learning as much from them as they do from her.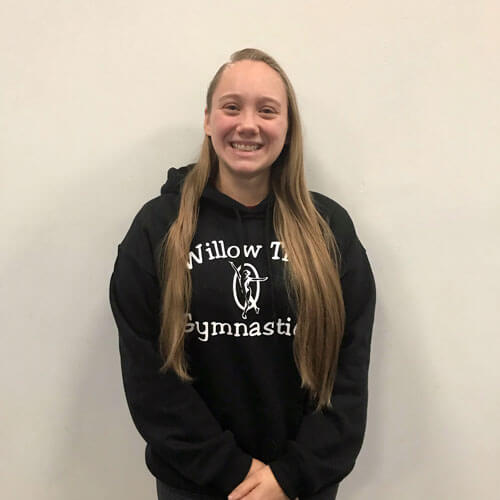 Ashley
Preschool and Recreational Coach
Before becoming a coach, Ashley did competitive gymnastics at Willow Tree for 11 years and finished as a platinum level gymnast. She was always a positive role model for the younger girls and so it was only natural that she started coaching! Her favorite part about coaching is seeing the excitement on the kids' faces when they get a new skill. In addition to working at Willow Tree, Ashley is a dedicated college student studying mechanical engineering.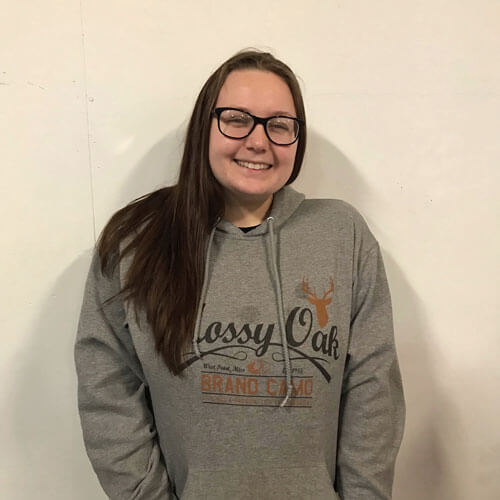 Zoe
Preschool and Recreational Coach
Zoe was first introduced to gymnastics when she came to Willow Tree as an experienced competitive dancer seeking tumbling instruction. She fell in love with the sport of gymnastics and wanted to get more involved, so she started training as a coach. Her favorite thing about coaching is seeing the girls' hard work pay off when they achieve a new skill. Zoe also has prior experience with cheerleading and has previously taught aerial silks classes.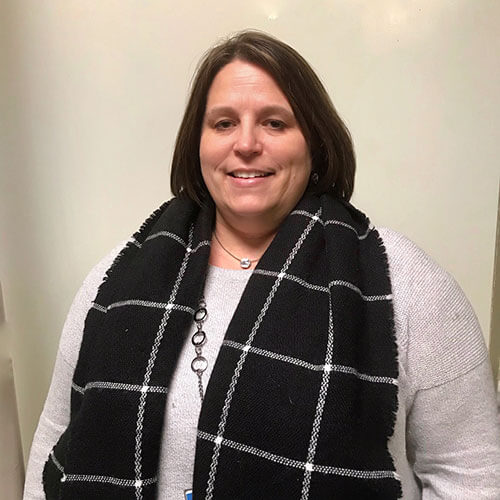 Amanda
Office Manager
Amanda has been a big part of the Willow Tree family since her daughter joined the competitive team and her son started taking the boy's stunt double class. She works hard every day to make sure the gym runs smoothly and she also plays a major role in organizing for the home competition every year. She enjoys meeting new people at the gym and says she's made more friends and memories at Willow Tree than she can count!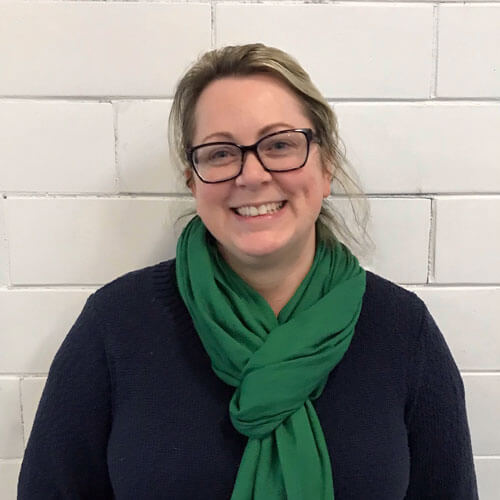 Jamie
Office Assistant
As a mom of a competitive gymnast at Willow Tree, Jamie has spent a lot of time around the sport. Although she was never a gymnast herself, through her daughter, Jamie saw the positive effect gymnastics has on kids and wanted to get involved. She has now worked in the office for 2 years and has become an important part of the Willow Tree family!